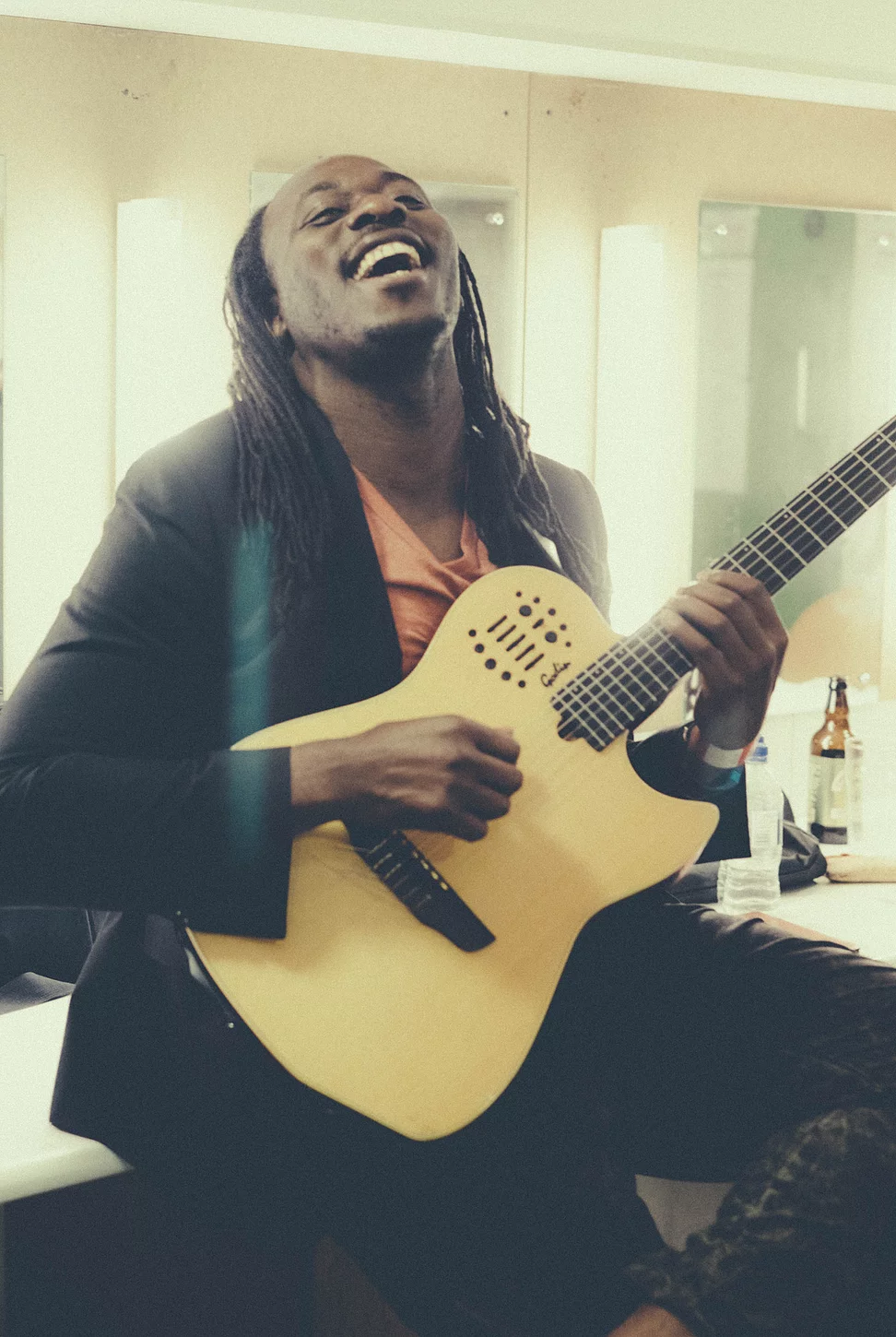 Femi Temowo was born in the city of Akure, Nigeria. Following the death of his birth mother when he was four months old, he lived with his grandmother in Nigeria while his father emigrated to the UK.
In 1986, Temowo's father returned to take his son to England, where they lived in Streatham, South London, with his siblings and step-mother. His step-mother insisted he spend Saturday evenings with her at church choir rehearsals.
Aside from a brief experimentation with rap, Temowo had not seriously engaged with music. At church, when he was 17, he was taught his first guitar chords by Michael Olatuja. Temowo started experimenting with his brother's acoustic guitar and fell in love with the instrument.
Temowo attended Leeds College of Music for a one-year music introduction course in 1996. That year, at the age of 20, he played in his first live jam session at the Paradise Bar in New Cross, London, with Shingai Shoniwa.
In 1997, Temowo was selected to join the Paradise Bar's house band and began performing in London. He embarked on a music degree at Middlesex University and graduated in 2001. After graduating, he accompanied Phillippe, Julie Dexter, Samantha Mumba, and Misteeq, with whom he toured.