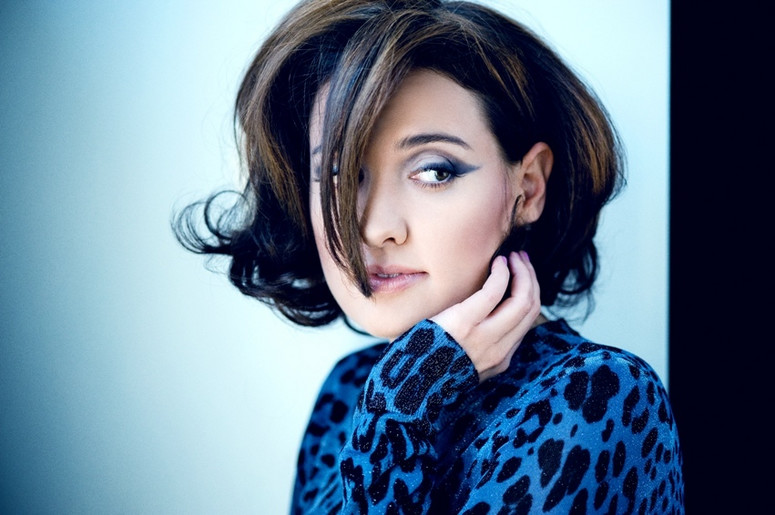 Singer, songwriter, and performer, Mika Urbaniak has been a professional musician since age 13. After writing her first song at age 11 she knew from then on she was meant to share her artistry with the world, and has been performing and recording ever since.
Raised by two very well-know legendary Jazz icons, Urszula Dudziak and Michal Urbaniak – pioneers of fusion Jazz – she was born into the world of music and art. Pop, Jazz, Hip-Hop, Rap, Neo-Soul, RnB, and Blues had been her main musical directions, although she has a very expansive, creative and rich imagination which keeps her able to experiment with different styles, including Rock, New Wave, and Country. "The music I love is music that speaks to the heart, that tells the truth, and gives people something to think about." Says Mika.
Mika's unique, soulful, therapeutic, smooth sound, filled with heart, and a tint of melancholy hypnotizes her listeners. Her rymthmic, edgy, and personal poetic melorap style, also adds another dimension to her expressive style. She has been touring around the world for years, with the likes of, Lenny White, Troy Miller, Otto Williams, Tom Browne, Al McDowell, in the Urbanator Days Project and had performed with Quincy Jones. She has featured on many projects, especially in Eastern Europe, and has received much critical acclaim, #1 hits on the radio, and various awards. In Poland she's collaborated with Liory, Smolik, Kayah and Mietek Szczesniak to name a few. Her first album "Closer", produced by Troy Miller, won her the Best Pop Album Award in 2009.
Mika's most recent album, "Follow You", released in April 2012 with producer Victor Davies, won the Best Album Award given by Journalists and Music Critics, on an Eastern European TV Music Program "Top, Trendy" watched by millions of viewers.
This fresh new material has many of her influences, and shows her versatility, and phenomenal worldwide appeal. With the genius songwriter, and producer, Victor Davies, Mika has an interesting direction, and has a promising worldwide career ahead of her.
She's recorded a Jazz influenced album called Once in a Lifetime which had much acclaim. She's now working on her new solo album with a complete new sound to be out next year. During the pandemic lockdowns she's also expanded her artistry into painting, and sells all over Poland.